The
Finca Mundo Nuevo
is located in the surrounding area of the city of Tuxtepec, Oaxaca, the most important city of all the region of the
Cuenca del Papaloapan
, region that counts on the climate and propitious harvest of the banana and plantain.
Tuxtepec is located strategically and counts with a vast road network and highway that gives a fast access him to the cities in where are the main national markets as Mexico City and Puebla, in addition, their proximity with the Veracruz Port, facilitates the export to any part of the world, by sea or air. The distance from the property to Veracruz Port is of approximately 165 kms. In addition, the United States border is just about 1.000 Kms. by the city of Reynosa, Tamaulipas.
The
Cuenca del Papaloapan
, is proudly the more important producing zone of plantain in Mexico.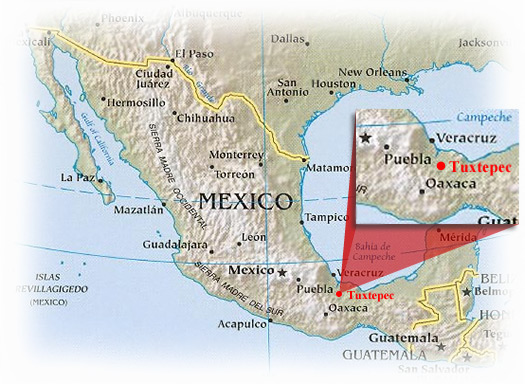 © Copyright 2007 - Finca Mundo Nuevo. All Rights Reserved.